Book your boat ticket to Saint Lucia from Guadeloupe 
Take a boat trip to St Lucia with l'Express des îles!
Do you want to discover breathtaking landscapes, an island which is both wild and welcoming? Set sail for Saint Lucia, a small volcanic island belonging to the Windward Islands, located only 32.5 km south of Martinique! Known around the world for its beautiful scenery, it offers delicious food and plenty of activities to relax and enjoy your holiday.
How to get to St Lucia
If you want to go to Saint Lucia, the shipping company L'Express des Iles offers regular, reliable and inexpensive transport between Pointe-à-Pitre and Castries all year round. You will arrive directly in the capital where you will find car rental companies and taxis to take you to your accommodation.
The sea link between Guadeloupe and Saint Lucia is operated 4 to 7 round trips per week by ships equipped with the latest generation of SeaState stabilizers, an air-conditioned main salon and an open exterior deck if you wish to take some fresh air. You'll enjoy maximum comfort during your trip.
You can count on our crews to provide you with information and you can enjoy refreshments at the bar.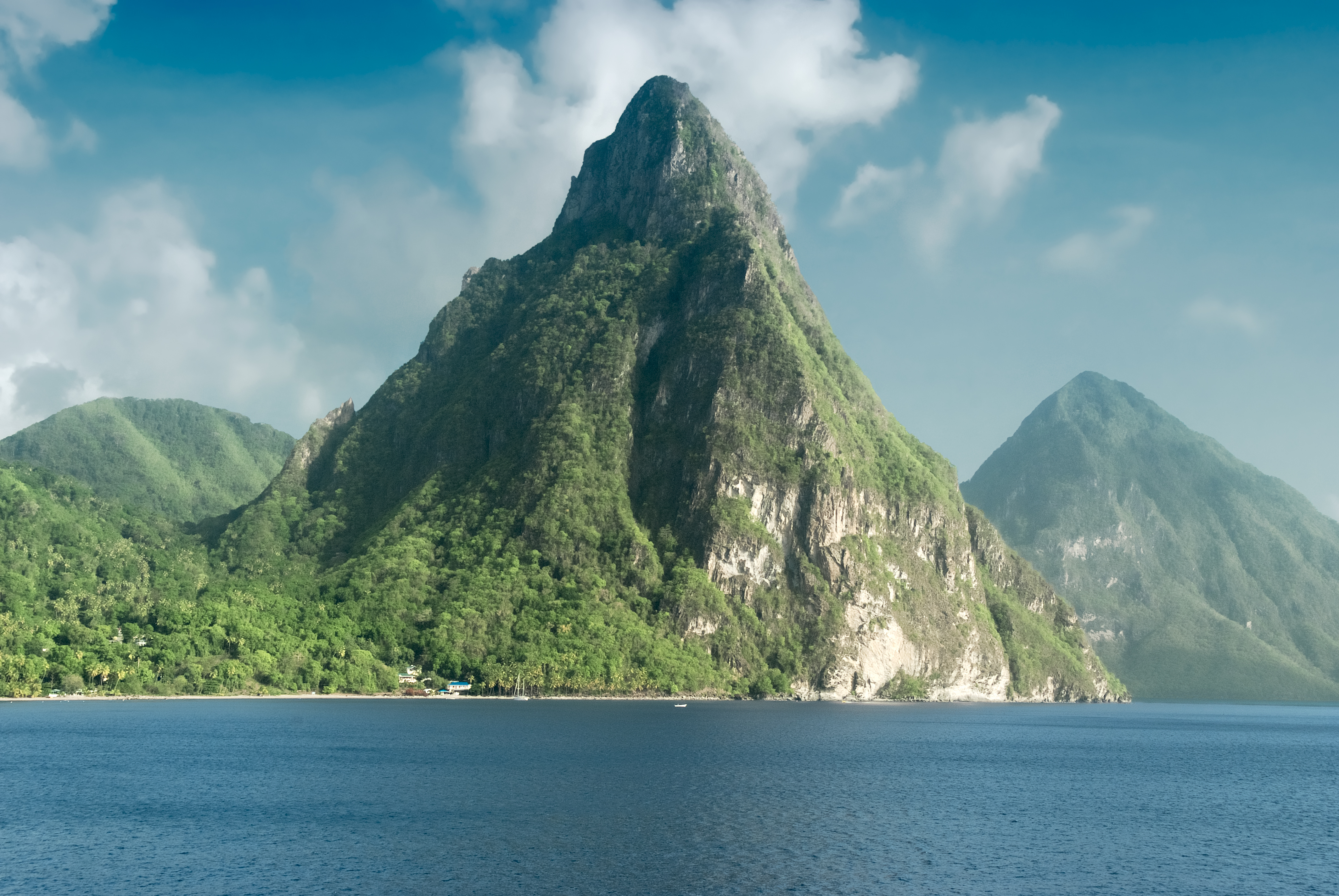 Boat tickets to Saint Lucia from Guadeloupe
The company L'Express des îles offers a range of fares adapted to the constraints and wishes of travelers. If you're flexible on your dates, choose our TOUPITI fare which guarantees you the best rate on the market!
All our fares include 1 piece of hold baggage of 25 kg per person. You can even add an extra piece of hold baggage weighing 25 kg if you need to, at a cost of €20 per item.
TOUPITI
Tuesday and Thursday only
Changeable with fees. Prices for changes: €5 per ticket before departure / €20 after. Possible price readjustment.
ZEN
Changeable, non-refundable
Prices for changes: €5 before departure / €20 after departure.
FLEX
Changeable and refundable
Refundable with 10€ fee per ticket
See conditions and change fees in agencies and in our general conditions of sale.
What to do in St Lucia?
Generally speaking, if you like to party, the "Helen of the West Indies" is the perfect place to go on holiday and another reason to sail to St Lucia. This is why a lot of Martinicans make the trip every Friday to dance the soca.
Of course, as in all the Caribbean islands, the biggest festive event of the year is Carnival. The typically West Indian Calypso Festival takes place in the summer and offers the opportunity to admire the parades of calypso and soca dancers and singers in the streets of Castries.
But there's other reasons apart from partying to come to St Lucia
Some of the most beautiful beaches in the Caribbean
If St Lucia is known throughout the world as the ideal place to spend a honeymoon, it's first and foremost because of the beauty of its landscapes and its nature, especially in the southern part of the island which is still more wild.
Lovers of relaxation will be pleased to know that the island has beautiful beaches, both black sand in the volcanic southwest and golden sand in the north. This is the case at L'Anse des Pitons, with its white sand and turquoise water, which is a must for romantic travelers on the island. If you want to see the contrast between the black sand and the turquoise waters of the Caribbean, head for L'Anse Cochon and L'Anse Chastenet.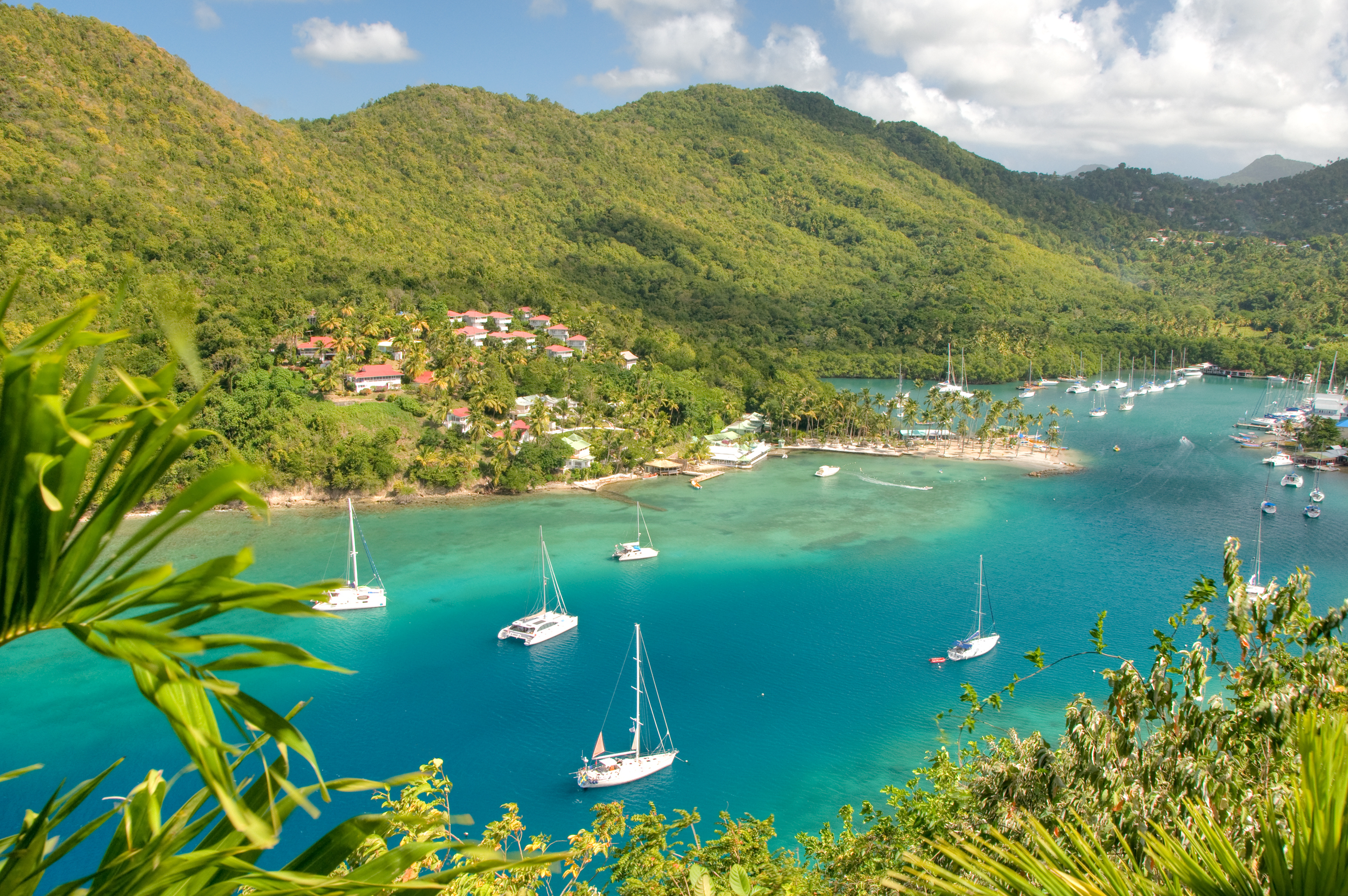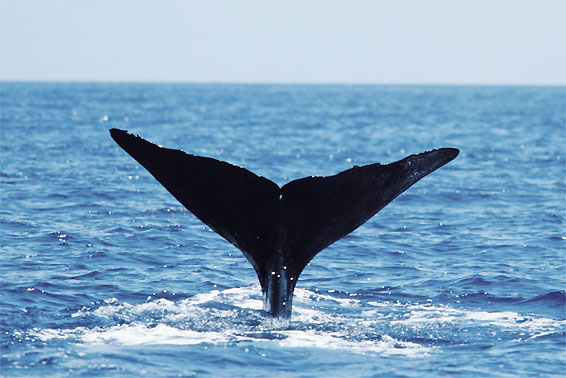 Plenty of sports activities to enjoy
If you prefer a sporty holiday, even with your family, nothing is easier in St Lucia: for example, you can visit the canopy with zip lines, a very playful and yet sporty way to admire nature. If you're a horse lover, you can also go horseback riding at the two riding schools and discover the 158 kilometers of coastline on the island.
You can also take advantage of your stay in St Lucia to enjoy some water activities: you can admire more than 20 species of whales and dolphins which swim near the shores of St Lucia. If you're a snorkeler, you can marvel at the beauty of the coral reefs, which are home to many colorful tropical fish, especially at Smuggler's Cove beach. In general, multiple diving centers offer everything from an introduction to scuba diving up to the most advanced certifications.
Water-skiing and jet-skiing will be on the agenda at Reduit Beach, while surfers, kitesurfers and windsurfers will head to Anse de Sables or Cas en Bas beach.
Exuberant nature to discover
Beyond the beaches, St Lucia is a paradise for hikers, who won't be able to avoid exploring the emblematic peaks (Gros Piton and Petit Piton) located on the south-western coast of the island in the town of Soufrière, listed as a UNESCO World Heritage Site. The Gros Piton trail, which takes about 4-5 hours, allows visitors to reach the summit to enjoy the breathtaking views. These majestic mountains are home to exceptional endemic fauna and flora.
Nature lovers can also visit the internationally renowned Sulphur Springs Park, which has a pool of black water, laden with volcanic elements and emerging at an official temperature of 38°C. It's traditional to bathe up to the neck in the mud and then get out to cover yourself with the mud and repeat the process once the mud has dried. These hot springs, which give off sulfur fumaroles, are evidence that volcanic activity is still going on.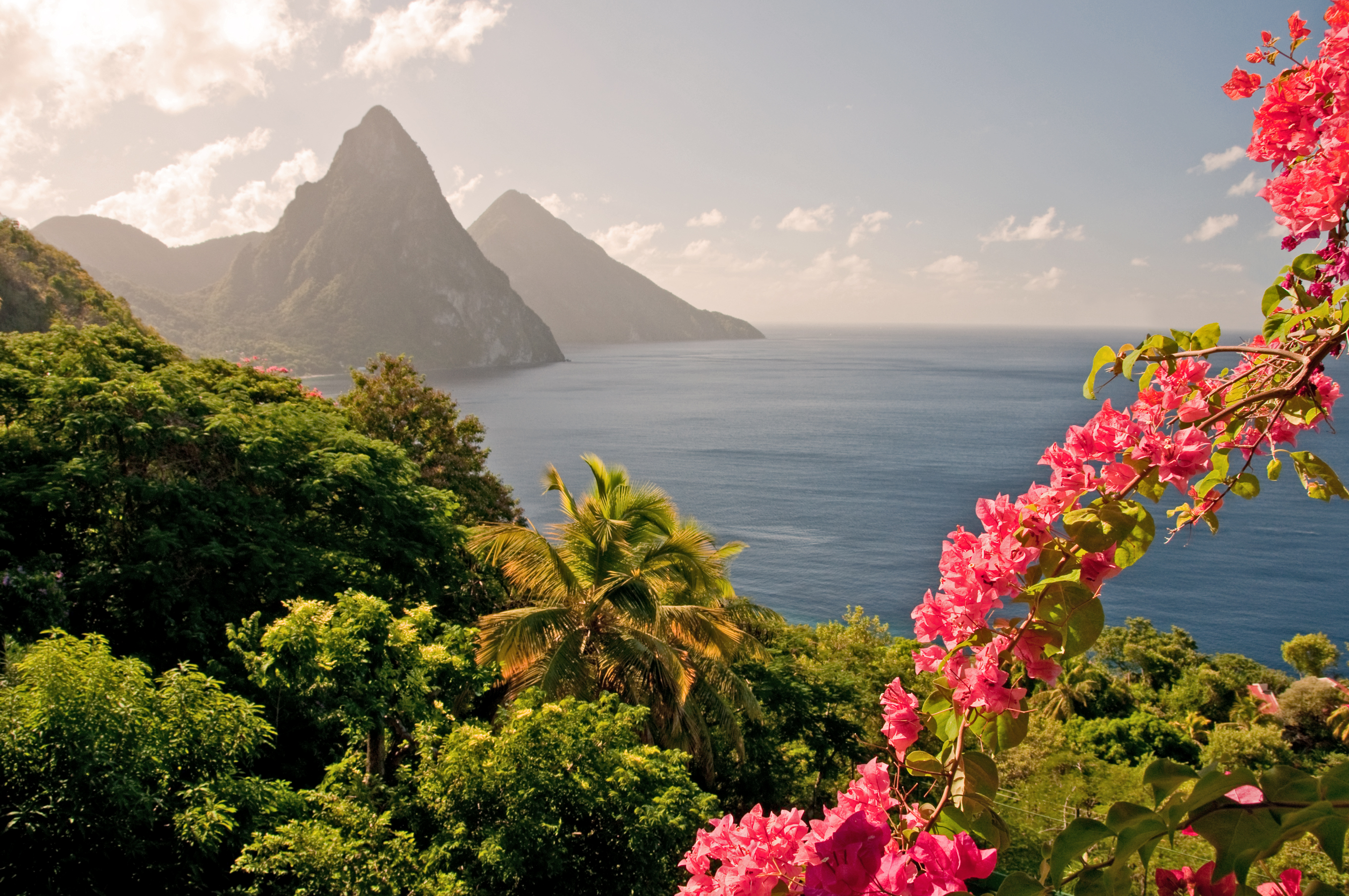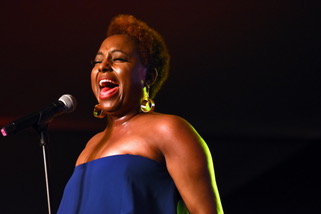 Singer Delisi at the last Saint Lucia Jazz Festival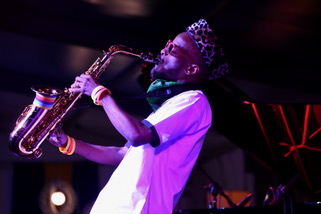 Saxophonist Jowee Omicil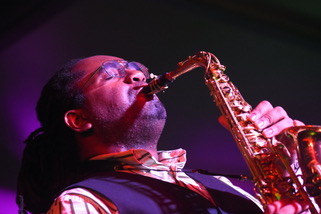 Saxophonist Patrick Bartley
The St Lucia Jazz Festival, a unmissable event
Music and jazz lovers are bound to plan their stay in St Lucia during the annual Festival in May, especially in the Pigeon Island National Park. Now one of the biggest jazz festivals in the world, it has broadened out by offering international artists in Jazz, RnB, Soul, Reggae and Pop. During this major cultural event on the island and throughout the Caribbean, everyone vibrates to the rhythm of the saxophone, trumpets and other double basses. This means that booking your boat tickets for St Lucia at this time of year is more complicated and we can only advise you to plan ahead!