Go to Guadeloupe by boat with L'Express des Iles
Are you looking for a holiday with a change of scenery and a variety of activities? Set sail for the Guadeloupe archipelago by heading to Pointe-à-Pitre by boat with the company L'Express des Iles. Between Grande Terre and Basse Terre, you can enjoy unique pleasures and admire sublime and radically different landscapes! Water sports enthusiasts and hikers will find exceptional conditions to practice their favorite activities. If you're a fan of culture and the arts, you can also whet your appetite by discovering the rich heritage and artistic wealth of the Guadeloupe Islands. What are you waiting for? Book your boat tickets for Guadeloupe!
How to get to Guadeloupe
One of the easiest and cheapest ways to get to the Guadeloupe archipelago while living in the Caribbean is by boat.
The sea link between Fort-de-France and Pointe-à-Pitre is provided by L'Express des Iles thanks to high-speed catamarans equipped with the latest generation of SeaState stabilizers. So passengers are guaranteed maximum comfort during the 4-hour crossing from Fort de France and 2 hours 15 minutes from Roseau if they're coming from Dominica.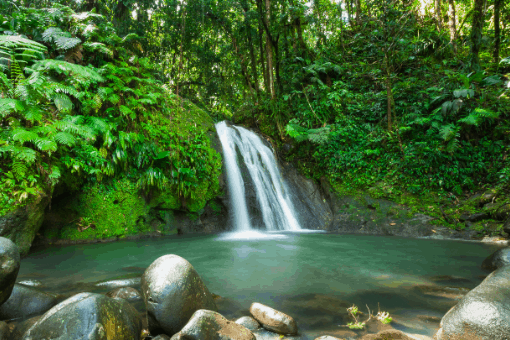 Boat ticket fares for Guadeloupe
The company L'Express des îles offers a range of fares adapted to the constraints and wishes of travelers.
Are you flexible about the dates of your stay in Guadeloupe and willing to travel on Thursdays and Saturdays to reach your holiday destination? Opt for the best price on the market with our promotional offer TOUPITI for €79 all year round to book your boat tickets for Guadeloupe.
TOUPITI
Thursday and Saturday
ZEN
changeable, non-refundable
FLEX
changeable and refundable
AUTO
Travel with your car
4 reasons to get your boat tickets to Guadeloupe?
For the traveler in search of sensations, the Guadeloupean archipelago offers a multitude of emotions to be experienced throughout the year, on both Grande Terre and Basse Terre. There are so many reasons to book your boat tickets for Guadeloupe and come back regularly to visit this exceptional land!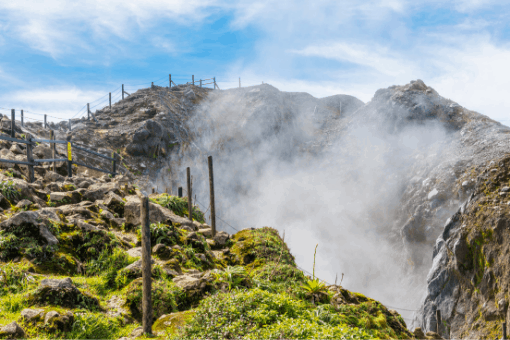 Exuberant nature
On land and at sea, the nature here is dazzling. On land first, the traveler has plenty to enjoy… If you're a hiking enthusiast, you'll be won over by the Guadeloupe National Park which covers almost 380 km² of tropical forest. It's an area of exceptional biodiversity which is unique in France. Since 1990, the Park has also managed the Grand Cul-de-sac marin nature reserve, where manatees were reintroduced in 2016.
Karukera, the Island of Beautiful Waters, deserves its nickname because the archipelago is also worth a visit by sea. Known for its superb fine sandy beaches, Guadeloupe is fortunate to be surrounded by beautiful seabeds which are perfect for scuba diving. This is particularly true of Malendure, north of Bouillante, which hosts the famous "Cousteau reserve" of the Pigeon Islands. This is where "The Silent World" was filmed by the Commander and Louis Malle.
Caribbean cuisine made in Guadeloupe
For gourmets, Caribbean cuisine is worth planning a holiday in Guadeloupe. There are many culinary specialties to delight the tastebuds of gourmets!
Féroce d'avocat, fish court-bouillon, colombo de cabri and dombrés de ouassous are some of the typical dishes you can taste during a visit to the archipelago. You can also try the local junk food by stopping at a caravan to order a bokit or an agoulou.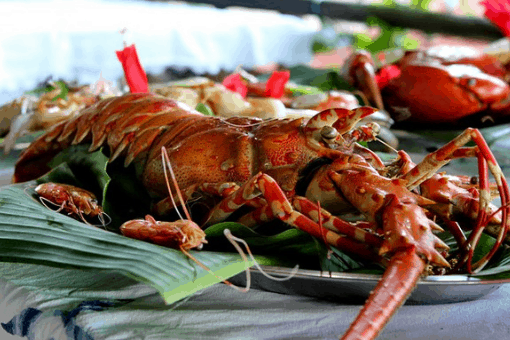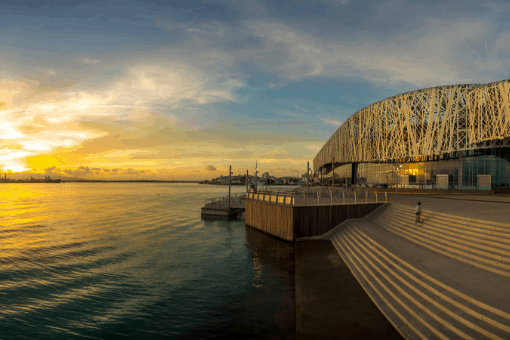 The ACTe Memorial, the new jewel of the Caribbean
Built on the site of the former Darboussier sugar factory, the ACTe Memorial is worth a visit. Inaugurated in May 2015, the Caribbean Centre of Expressions and Memory of the Slave Trade and Slavery has a permanent exhibition of 1,700 m2 which can be visited in 2 to 3 hours. Thanks to an inventive scenography and heritage pieces from all over the world, the whole history of slavery is retraced up to the present day.
Searching for your roots? Consider attending one of the genealogical workshops organized to start your family tree with the help of the ACTe Memorial teams. You'll be able to consult not only the local database but also the national overseas archives, the departmental archives or the database of the digital library of Martinique's heritage. Another good reason to book your boat tickets for Guadeloupe in advance!
Many unmissable events
Life in Guadeloupe is punctuated by a series of events which have become unmissable. So you can plan to book your boat tickets for Guadeloupe at these key times if you intend to go!
Carnival
Carnival has a very important place in the life of Guadeloupeans. It takes place from 1st Sunday in January until Ash Wednesday: it lasts for about two months. Every Sunday, it tours one or two communes in Guadeloupe. The groups parade each week in different costumes. It's a very big organization. The participants spend a decent amount of money creating original masks and colorful costumes.
Tour de la Guadeloupe
The Tour de la Guadeloupe is a cycling competition which takes place every year in August. It thrills many Guadeloupeans and bicycle enthusiasts along the roads of the archipelago.
Festival of Ka in Sainte-Anne
Listed as a UNESCO Intangible Heritage of Humanity in 2014, the gwoka has had its festival in Sainte-Anne every year since 1987. A lot of percussionists gather there to celebrate this music, these fields and this dance which are representative of the Guadeloupean identity.