Book your boat ticket to Martinique from Guadeloupe 
Go to Martinique with L'Express des îles for your next holiday!
Lagoons and turquoise waters, lush rainforest, exceptional cultural heritage, breathtaking natural sites, Creole cuisine with many specialties… it's impossible to list all the attractions Martinique has for the traveler who comes in search of sensations. Book your boat tickets for Martinique and set off today for this land of emotions which will work its magic on you as soon as you arrive on the island.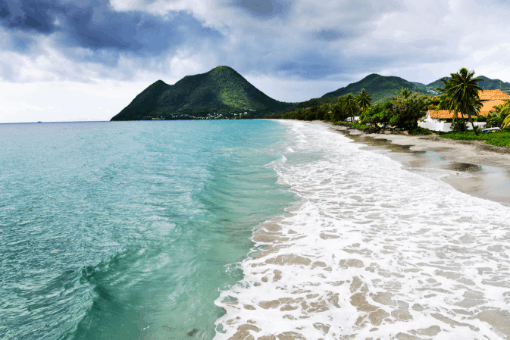 How to get to Martinique
If you want to go to Martinique, the shipping company L'Express des Iles offers regular, reliable and inexpensive transport between Pointe-à-Pitre and Fort-de-France in just 4.5 hours by boat.
The maritime link between Guadeloupe and Martinique is operated 5 to 7 round trips per week by ships equipped with the latest generation SeaState stabilisers, an air-conditioned main lounge and an open exterior deck if you wish to take some fresh air. You'll enjoy optimal comfort during your 4.5 hour journey.
You can count on our crews to give you information and you can eat and drink at the bar.
Boat tickets to Martinique from Guadeloupe
The company L'Express des îles offers a range of fares adapted to the constraints and wishes of travelers. If you're flexible on your dates, choose our TOUPITI fare which guarantees you the best rate on the market!
All our fares include 1 piece of hold baggage of 25 kg per person. You can even add an extra piece of hold baggage weighing 25 kg if you need to, at a cost of €20 per item.
If you're going on holiday to Guadeloupe from Martinique and you want to save money on car hire, consider booking your boat tickets to Guadeloupe at the car rate. Then you can take your vehicle on board. Once you've arrived, you'll be free to explore all of Guadeloupe's paths!
TOUPITI
Tuesday and Thursday only
Changeable with fees. Prices for changes: €5 per ticket before departure / €20 after. Possible price readjustment.
ZEN
Changeable, non-refundable
Prices for changes: €5 before departure / €20 after departure.
FLEX
Changeable and refundable
Refundable with 10€ fee per ticket
AUTO
Travel with your car
AUTO (max size 4.30m x 1.90m x 1.90m)

459€ non-modifiable

529€ modifiable with fees (50€ > 72h00 before departure / 200€ < 72h00 before departure)
See conditions and change fees in agencies and in our general conditions of sale.
6 good reasons to go on holiday to Martinique
A hotbed of flavors and just as many sources of happiness over 1,128 km²… The richness of Martinique, the Island of Beautiful Flowers or "Madinina" as the Caribbean Indians call it, never ceases to surprise its visitors by offering them a very wide range of activities. So many reasons to book your boat tickets for Martinique without further ado!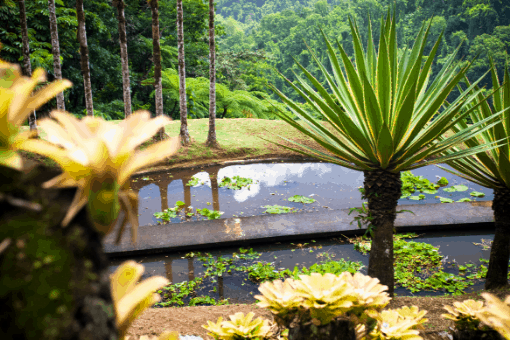 Exceptional nature
Rainforest lovers will be delighted with their stay in Martinique. This island of volcanic origin has an exceptional biodiversity in terms of flora with more than 3000 plant species. Nearly a hundred are endemic to the island. Moreover, if you love flowers, you can't leave the island without visiting the Balata gardens. Experienced hikers will be able to criss-cross this picture-postcard destination from north to south, including of course the ascent of Mont Pelée, which rises to 1397m. This excursion offers an incredible 360° panorama of the island and allows you to discover one of the most beautiful natural sites of Martinique in the form of its caldera..
Fine sandy beaches and famous diving spots
The Island of Beautiful Flowers also has superb fine sandy beaches like the Salines beach. The one at Anse Dufour is renowned for its beautiful sunsets. Watersports enthusiasts can head for Diamant beach, in the south of the island, which is an ideal spot for surfers. Diamant Rock is also one of the most beautiful diving sites in the world. Located 5 km from the shore, it benefits from an exceptional wealth of marine fauna, coral landscapes and above all a "cathedral" fault located at a depth of 16 meters.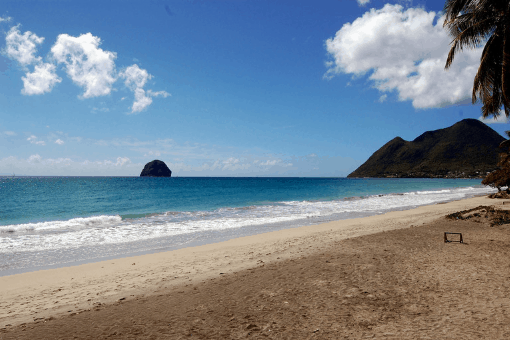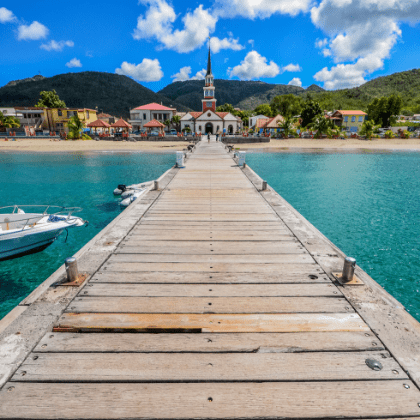 A very rich cultural heritage
A visit to the colorful markets, the Saint-Louis Cathedral and Fort Saint-Louis (Vauban) in Fort-de-France will be the starting point for a cultural exploration of Martinique. But the island also has plenty of museums. They're spread all over the island and cover a wide range of themes. Just to name a few, you should visit the Ecomuseum of Martinique in Rivière-Pilote, the Paul Gauguin Museum in Carbet, the Savane des Esclaves in Les Trois-Ilets and the Volcano House in Morne-Rouge. In short, there's no way you can get bored when it's raining!
Gastronomy like no other
If you follow  Auntie Maryse's famous blog, you'll already know that Creole cuisine is a delicious blend of Creole flavors and French savoir-faire. The result: a real firework display for the gourmet's taste buds! Spicy and generous, Martinique has numerous specialties. You'll be treated to a hot chocolate and buttered bread for breakfast. You'll be served with a féroce and acras for the aperitif, cod chiquetaille, shark touffé or matété for the main course, finishing off with a Robinson for dessert.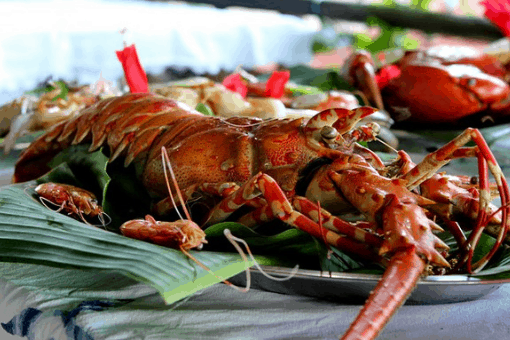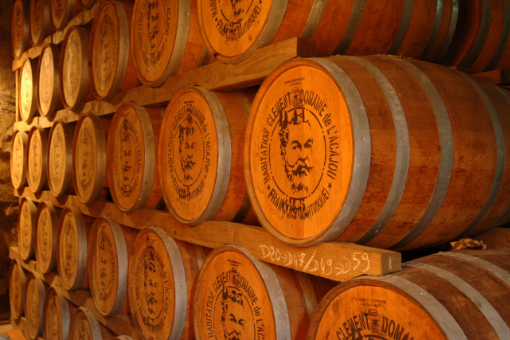 Some of the best rums in the Caribbean
Finally, you can't leave Martinique without tasting some of its best agricultural rums. Neisson, Depaz, Saint James, J.M, HSE and Clément excel in both aged and white rum. They're regularly awarded at national and international competitions! Martinique's producers have held the only "AOC" in this area since 1996. You can even combine a cultural visit with a culinary excursion to the Clément dwelling. This site combines the history of rum and sugar cane with a Foundation which regularly hosts exhibitions of Caribbean artists.
The ageing cellar
Photographer: © Henri Salomon I Habitation Clément
A full schedule of events
It would be impossible to list all the events in Martinique's cultural and sporting calendar. But anyone who chooses to visit the Island of Beautiful Flowers during Carnival, in February-March, will undoubtedly have a unique experience. This tradition, present throughout the Caribbean, is striking here for its "free spirit". Everyone can participate because the carnival is free. Another highlight you should experience if you're flexible on your travel dates, the Fort-de-France Festival has been held in July for over 45 years and includes concerts, street parades, conferences and debates. Finally, the most popular event in Martinique, which attracts an ever-increasing number of spectators, is the Tour des Yoles, a week-long regatta of traditional boats held between the end of July and the beginning of August.
You won't have enough time to enjoy all that Martinique has to offer… So don't wait any longer to book your boat tickets for Martinique!