Book your boat ticket to Marie-Galante from Guadeloupe 
Come and relax in the calm of Marie-Galante
Do you want to take a break and recharge your batteries just a short distance from Guadeloupe? Set sail for Marie-Galante, whose legendary relaxed way of life has become immortalized in the famous song by Laurent Voulzy. This very special island, which has preserved its authenticity, is well worth a visit! Its dual insularity has preserved its natural beauty and kept its original character: fine sandy beaches, lagoons bordered by coral reefs, breathtaking seabeds… but lovers of water sports won't be the only ones who can enjoy themselves here. You can't help but book your boat tickets to Marie-Galante!
How to get to Marie-Galante
To get to the Island of 100 Windmills, the shipping company L'Express des Iles offers several daily shuttle services from Pointe-à-Pitre to Grand-Bourg. The sea link between Guadeloupe and Marie-Galante, operated by boats equipped with the latest generation of SeaState stabilizers, offers optimal comfort to passengers during the hour-long crossing.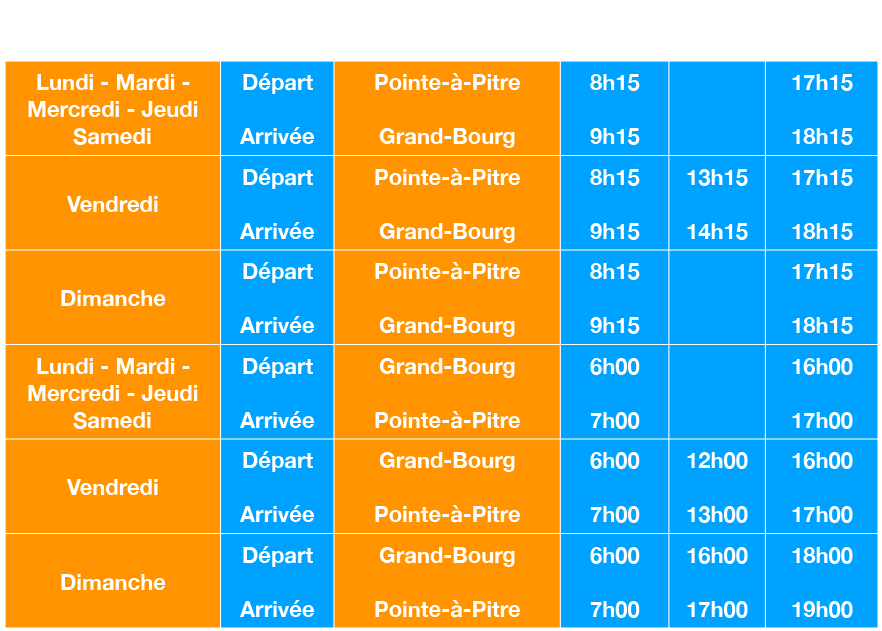 Boat ticket fares for Marie-Galante
The company L'Express des îles offers fares adapted to the constraints and wishes of travelers.
Whether you're flexible on the dates of your stay in Marie-Galante or willing to travel to Marie-Galante on Tuesdays and Thursdays to take advantage of our TOUPITI offer, we have a good plan for you!
How can I get and use the best rates?
Marie Galante for the Day at the best price: €29 return travelling to and from on Tuesday or Thursday
Marie-Galante for a Stay at the best price: €29 AR travelling to and from on a Tuesday or Thursday
For example, I leave Pointe-à-Pitre on Thursday at 17.15 and I come back the following Tuesday
To travel every day, either by the day or for a stay with maximum flexibility
ZEN return fare €44 (changeable for free) or FLEX return fare €52 (changeable for free, refundable for a fee)
2 Islands Pass : Marie-Galante + Les Saintes
Toupiti
Only valid on Tuesdays and Thursdays
Zen
Changeable for a fee, non-refundable
Flex
Changeable for free and refundable for a fee
Pass 2 îles
Changeable for a fee, non-refundable
4 good reasons to get your boat tickets to Marie-Galante ?
Take the time to discover this destination whose mystery is only revealed to visitors who are prepared to explore it at their own pace. Because here, it sometimes seems like time has stopped.
It's best to consider hiring a car so that you can travel the island's many roads, get lost at the end of a country lane and end up on a small sandy beach. If you forget, you'll be pleased to know that there are plenty of car rental companies waiting for you at the landing stage to offer you their services when you arrive on your boat trip to Marie-Galante.
For more details, please consult the website of the Marie-Galante tourist office.
Incomparable rums
Marie-Galante is certainly one of the best sources of rum in the Caribbean, with three institutions known to all rum lovers:
Père Labat: this agricultural rum produced in Grand-Bourg has adopted a humorous slogan "Ici, c'est Labat" ("Here, it's over there").
Bielle: also produced in Grand-Bourg, this distillery offers white and aged rums and high-quality liqueurs.
Bellevue: whose specificity is that it titrates at 59°.
A visit to the distilleries is a must for anyone who wants to be able to say they've visited the Island of 100 Windmills. You can of course bring back a few bottles as souvenirs, especially aged rums, during your return trip from Marie-Galante to Pointe-à-Pitre.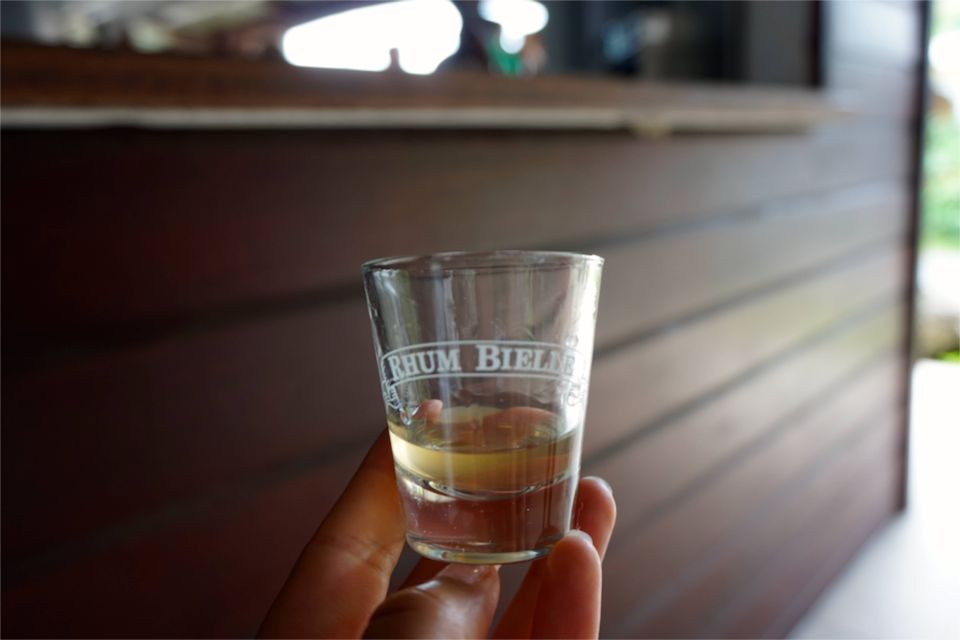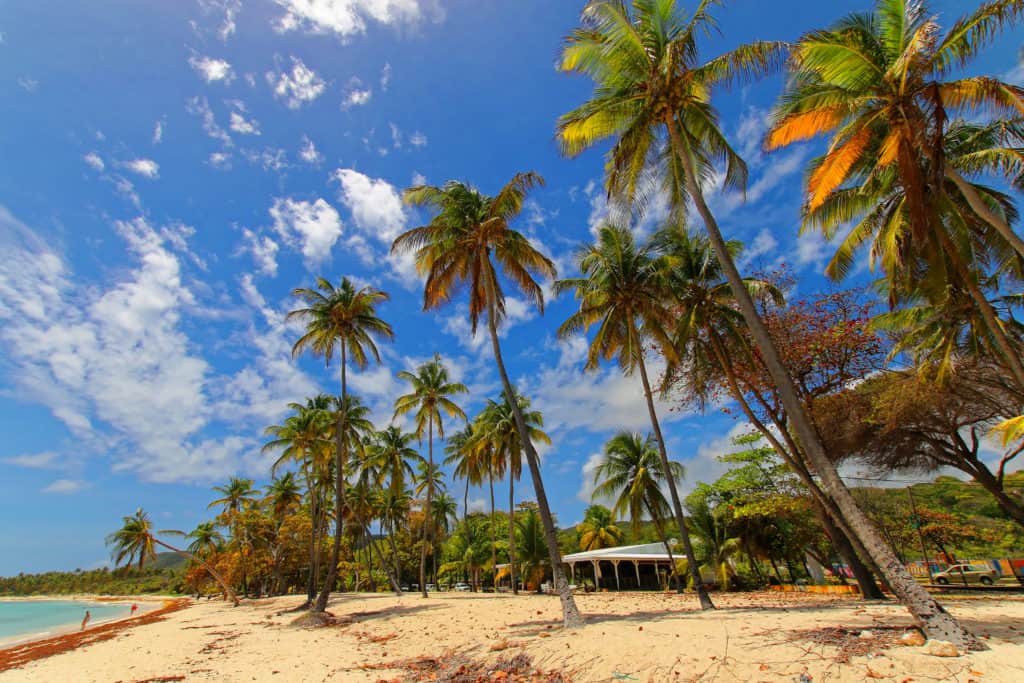 Discreetly charming beaches
Though the beaches of Guadeloupe are sometimes quite packed, especially during the high season, there's no chance of this happening on Marie-Galante. Here, there are fewer tourists and the population density is so low that it's not unusual to have a whole beach to yourself! Bathing in turquoise-blue waters at almost 30° is not just a dream here. That's all the motivation you need to plan your next holiday and book your boat tickets to Marie-Galante.
Heritage waiting to be discovered
La Grande Galette is also rich in exceptional architectural heritage, particularly with the Habitation Murat and the Habitation Roussel-Trianon which are former sugar factories. The restored ruins of these two exceptional sites are high up on the list of places of interest in Marie-Galante.
The other original feature of Marie-Galante is that it hosted a lot of indigo factories until the early 18th century. Today, the remains of masonry vats can be seen mainly in the Plaine des Galets to the east of Marie-Galante.
Finally, the island also has a rich natural heritage with, for example, the site of Gueule Grand Gouffre, a natural arch dug out by the crashing sea located in the north of the island.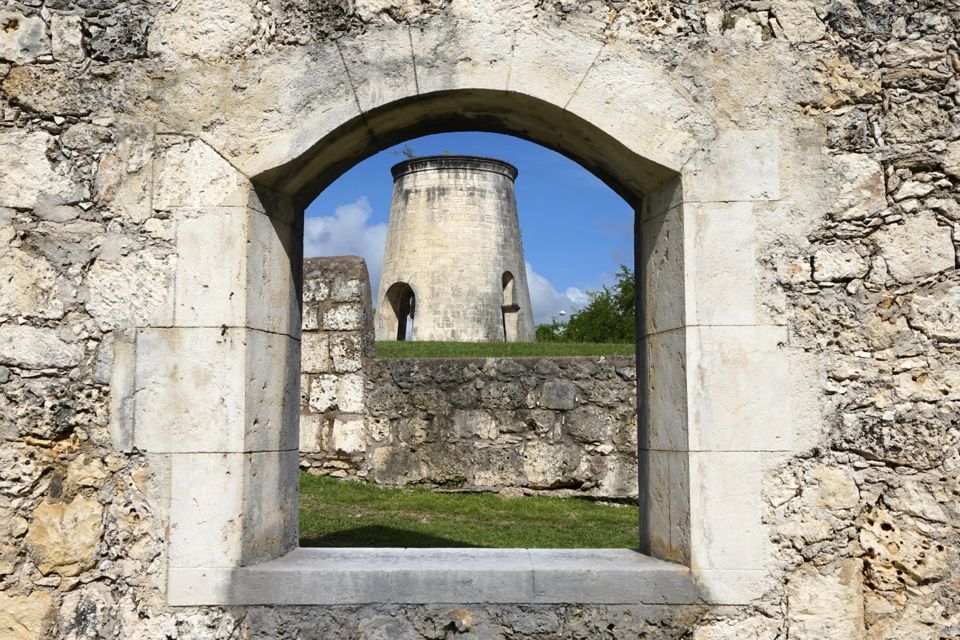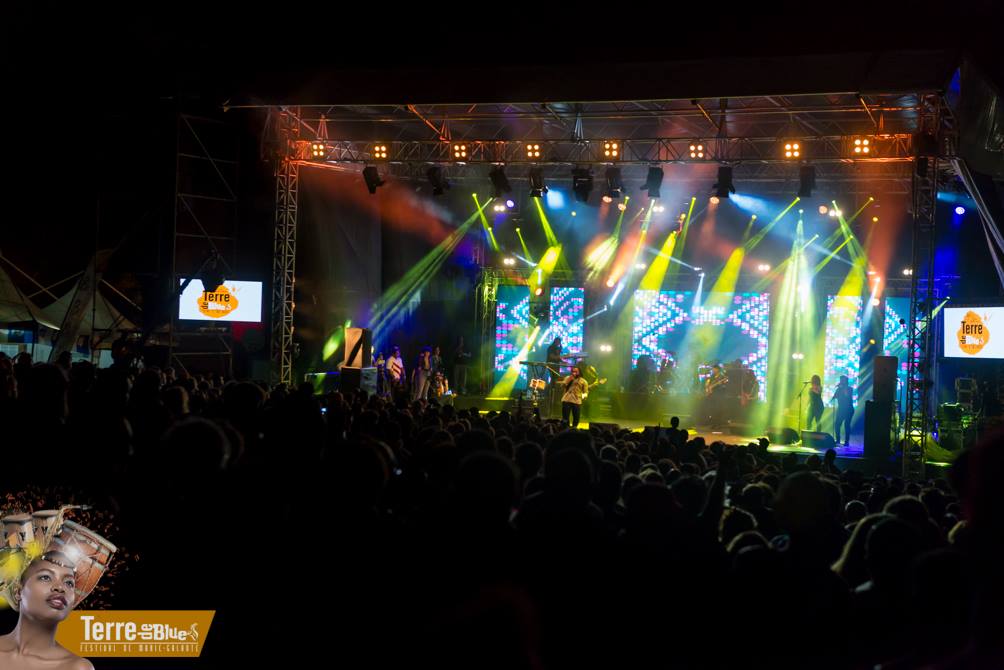 Terres de Blues Festival in pictures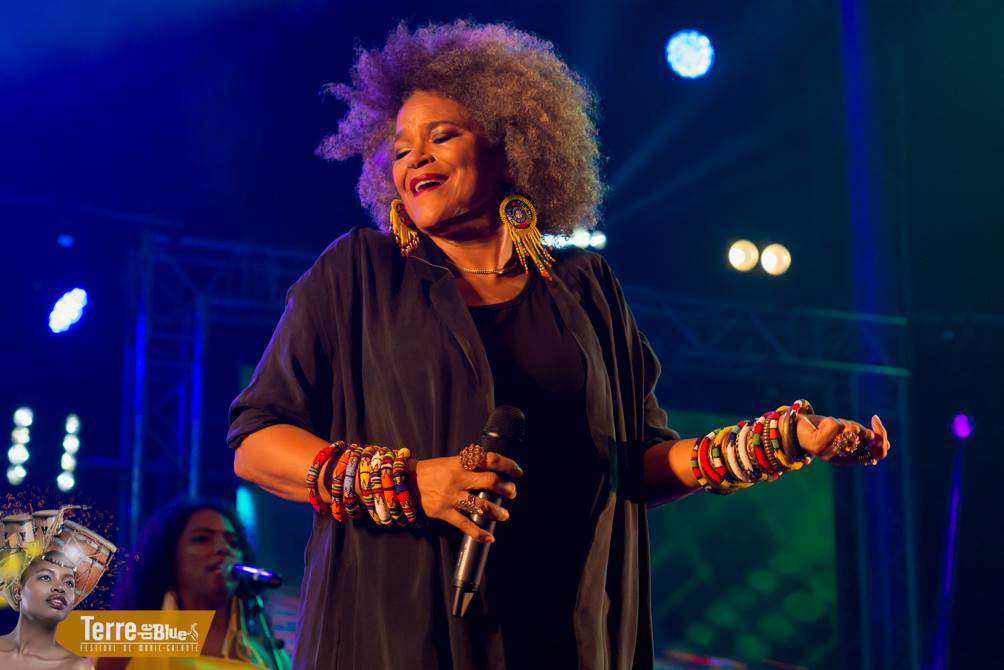 Jocelyne Beroard at the Terre de Blues Festival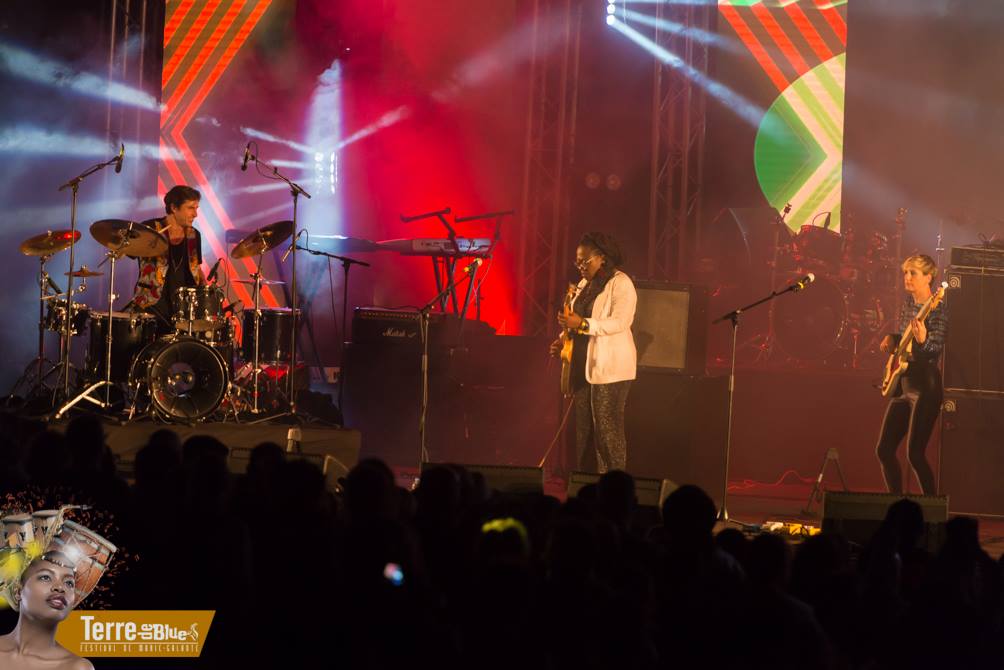 Mélissa Laveaux at the Terre de Blues Festival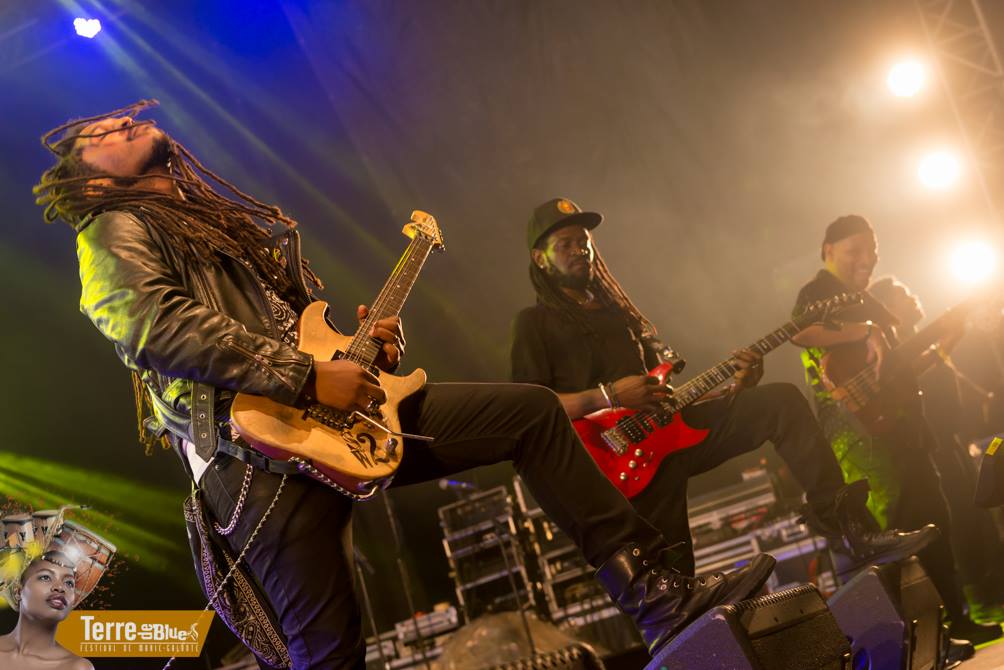 Ky Mani Marley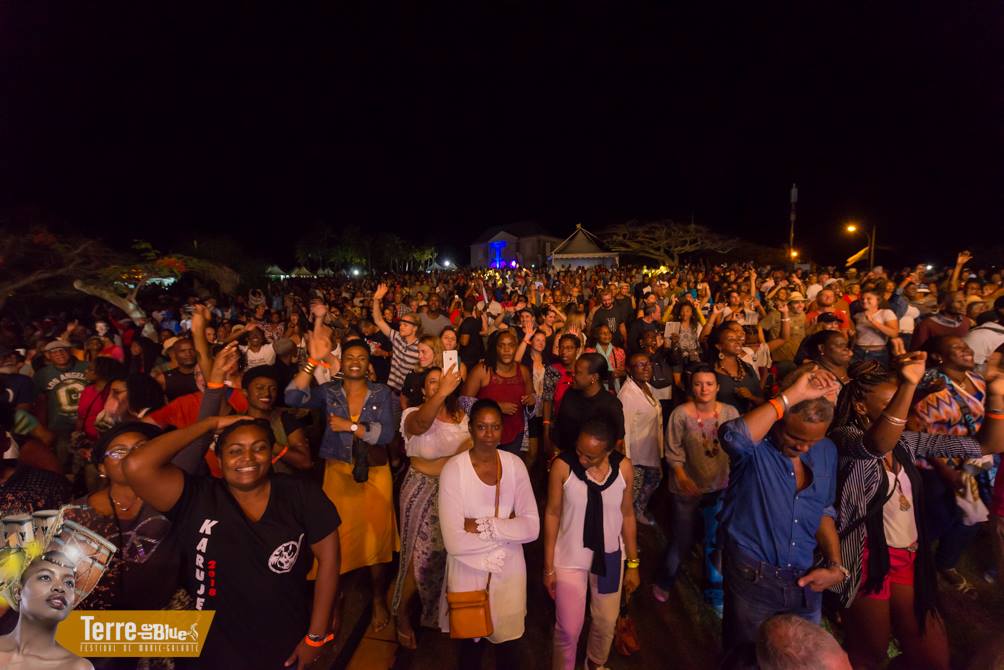 Crowds at the Terre de Blues Festival in Marie-Galante
A festival rooted in its land
Every year for the past 20 years, during the Whitsun weekend, the Island of 100 Windmills comes alive for a few days to the intense rhythms of the Terre de Blues festival. This event, originally created to pay tribute to the music of Africa, the Southern United States and the Caribbean, now welcomes plenty of guest artists who come to celebrate their roots and share their love of music. This is the time of year when we recommend that you book your Pointe-à-Pitre – Marie-Galante boat tickets in advance for a smooth crossing.
For further information on the festival, please visit the website of Marie-Galante's flagship event.